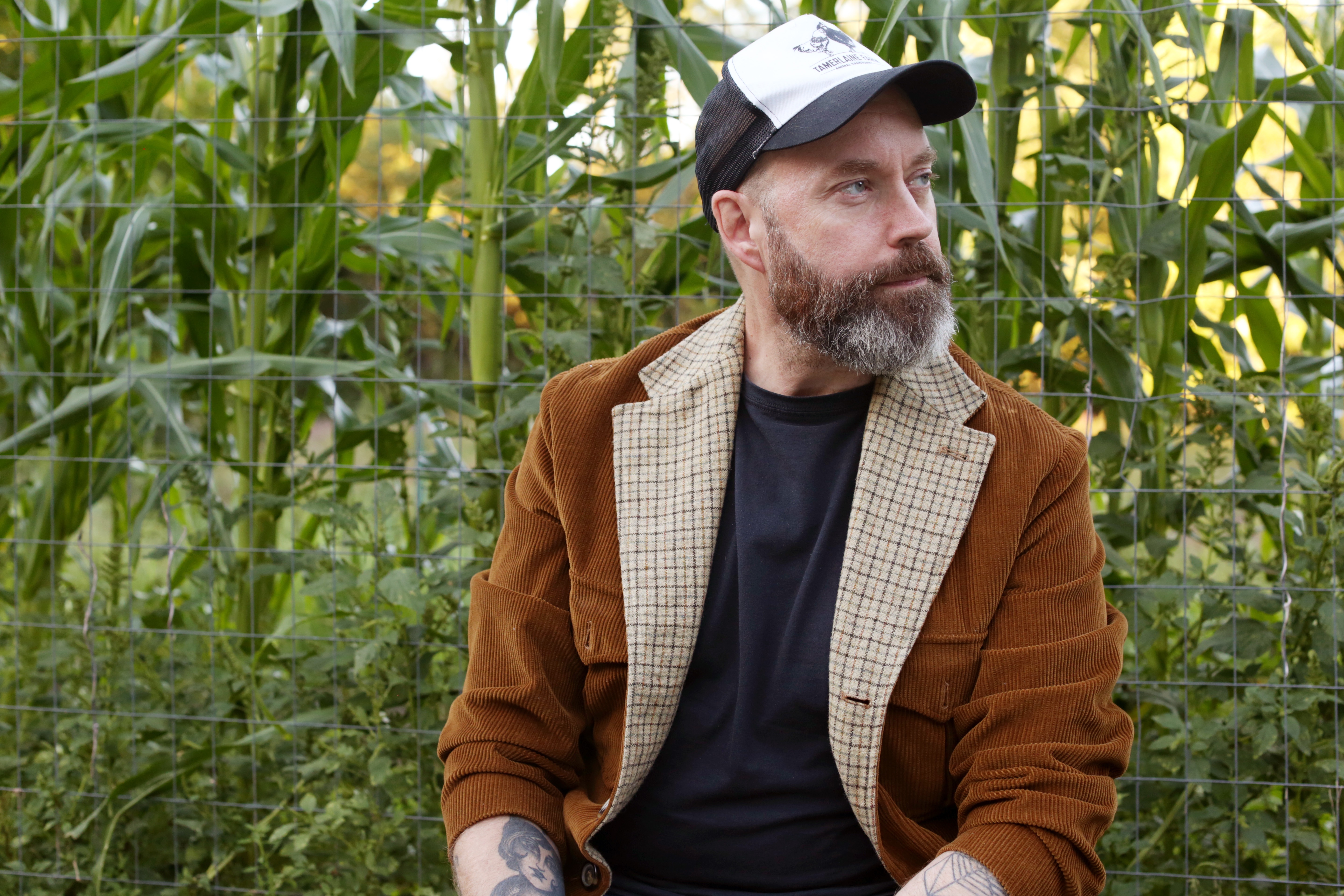 Brooklyn-based composer and performer Michael Harren combines elements of classical composition with experimental electronics and storytelling to create hypnotic and boldly intimate work that walks the line between Laurie Anderson, Peter Gabriel and Dead Can Dance. He is artist-in-residence at Tamerlaine Farm Animal Sanctuary where he created the solo multi-media theater piece The Animal Show, which premiered in New York City in 2016 and continues to be performed in venues throughout the United States.
In his first solo show, Tentative Armor, he combined piano, synthesizers, various electronics, and live musicians with his unique storytelling, resulting in a deeply moving, highly entertaining performance. Through his resonant, powerful, very personal stories, Harren envelops the audience in a funny, poignant, highly intimate tour of his own self-discovery through spirituality, sexuality, and grief. Music, text and photos from the show were released in an album and book of the same name.
Michael Harren has toured as pianist with Sandra Bernhard, is the musical director for Cabaret for a Cause, and has performed at Dixon Place, (le) poisson rouge, Joe's Pub, Judson Memorial Church, Manhattan Theater Source, The Duplex, Don't Tell Mama, The Laurie Beechman Theater as well as numerous venues around the country. Michael is a Moogfest artist who presented No Permission Needed: Create with Senator Jaiz at Moogfest 2017.
---
"Michael Harren brings you brilliant piano stylings, a firm sense of the absurd, and a genuine originality that is refreshing and honest, and he's a very lovely man."
–Sandra Bernhard
"Harren's work takes the science of a composer like Eno, and the spirit of a composer like Oldfield, and combines the two in a bold display of human dichotomy."
–Replicant Ears Magazine
"Magical!"
–Eve Beglarian
"Awesome writing and very cool music and approach. I don't think I've ever seen anything like this."
–Christopher Willits
"There are few artists out there presenting their work with such a wonderful mix of courage and care, with a never ending eye toward giving the audience a wonderful experience and a sublime uniqueness of voice."
–Adam Fitzgerald
"When Michael Harren's writing isn't smart and hilarious, it's emotionally devastating. He is both a gifted musician and a great man. I am lucky to have worked with him."
–Steven Strafford
"…a beautiful sound artist and musician."
–Gardiner Comfort
"Fuck! You were great!"
–Ed Asner