I just completed the second New York City run of The Animal Show and, inspired by the brilliant photographs my pal Seth Webster took of the show, I figured I'd take some time to write out some reflections about the show and the experience of performing it again after touring with it in the summer and adding some new material.
I have been wanting to add a video component to the show since the very beginning. This summer I shot a bunch of footage at various places, most notably at a midnight vigil with Los Angeles Animal Save. That footage turned into a piece called "Their Eyes" for piano, electronics, string quartet and video. I am so proud of how this piece turned out and it seemed very effective in the show. I added it right after a story I tell about a pig I am terrified of at Tamerlaine Farm.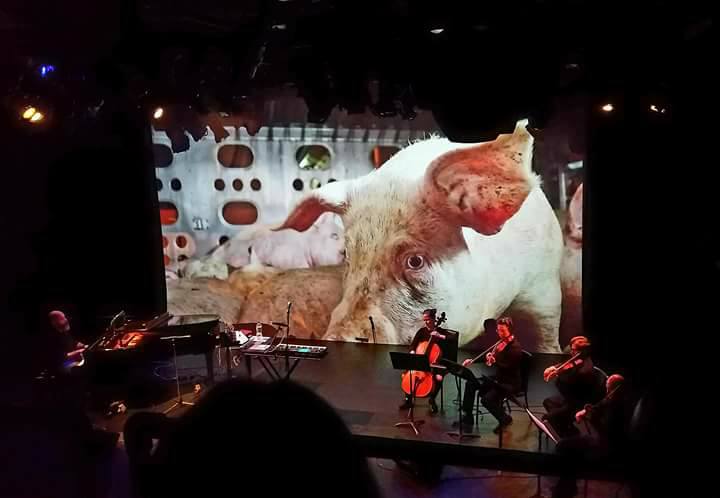 "Their Eyes" Photo by Rachel Ejsmont
Speaking of the string quartet, this incarnation of The Animal Show featured new arrangements for string quartet, rather than the duo I did the show with last year. Violins were Brian L. Thompson and Brian Ford. Karen Waltuch played viola and Anastasia Golenisheva played cello. We all hit it off magnificently, and three of the four of them will be travelling with me to Philadelphia this week for the show at The Rotunda.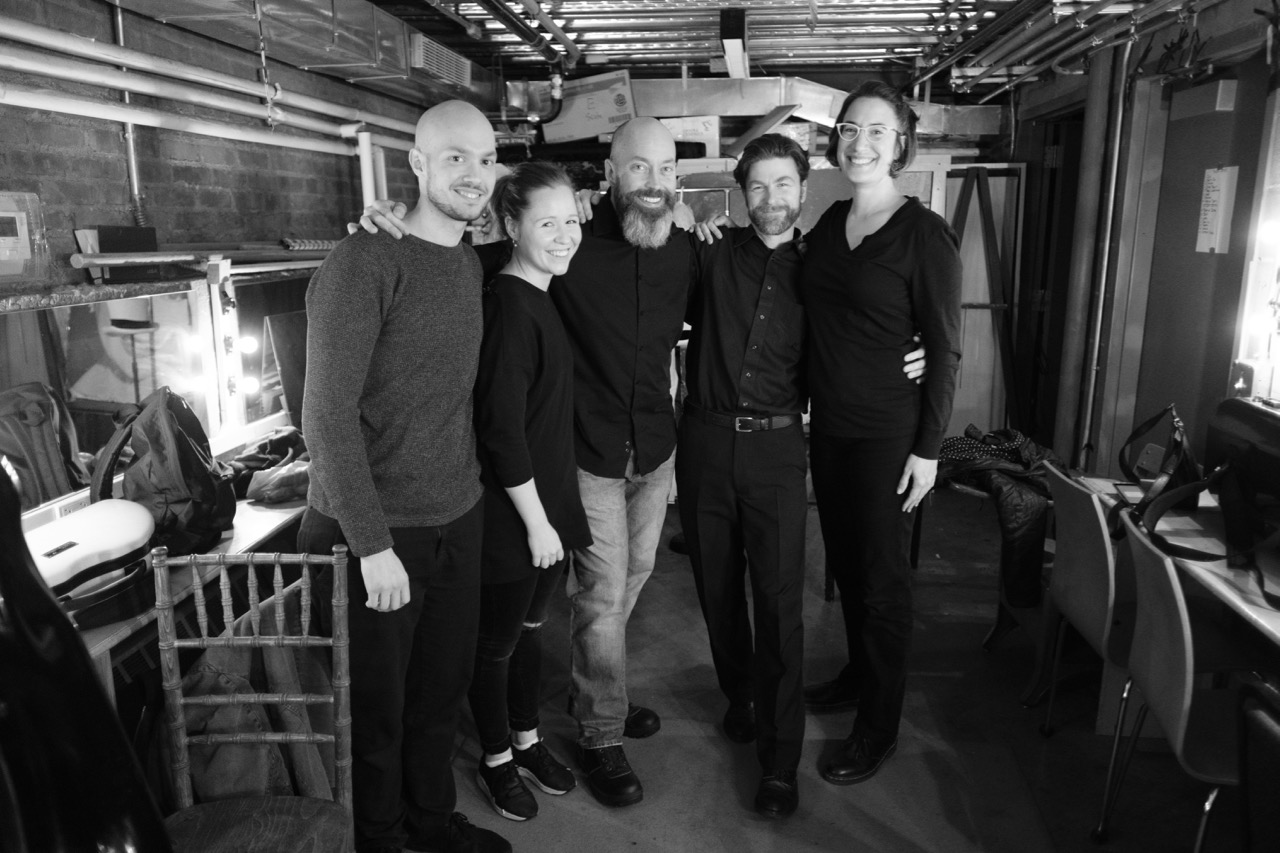 Hanging with the strings in the dressing room. Photo by Seth Webster.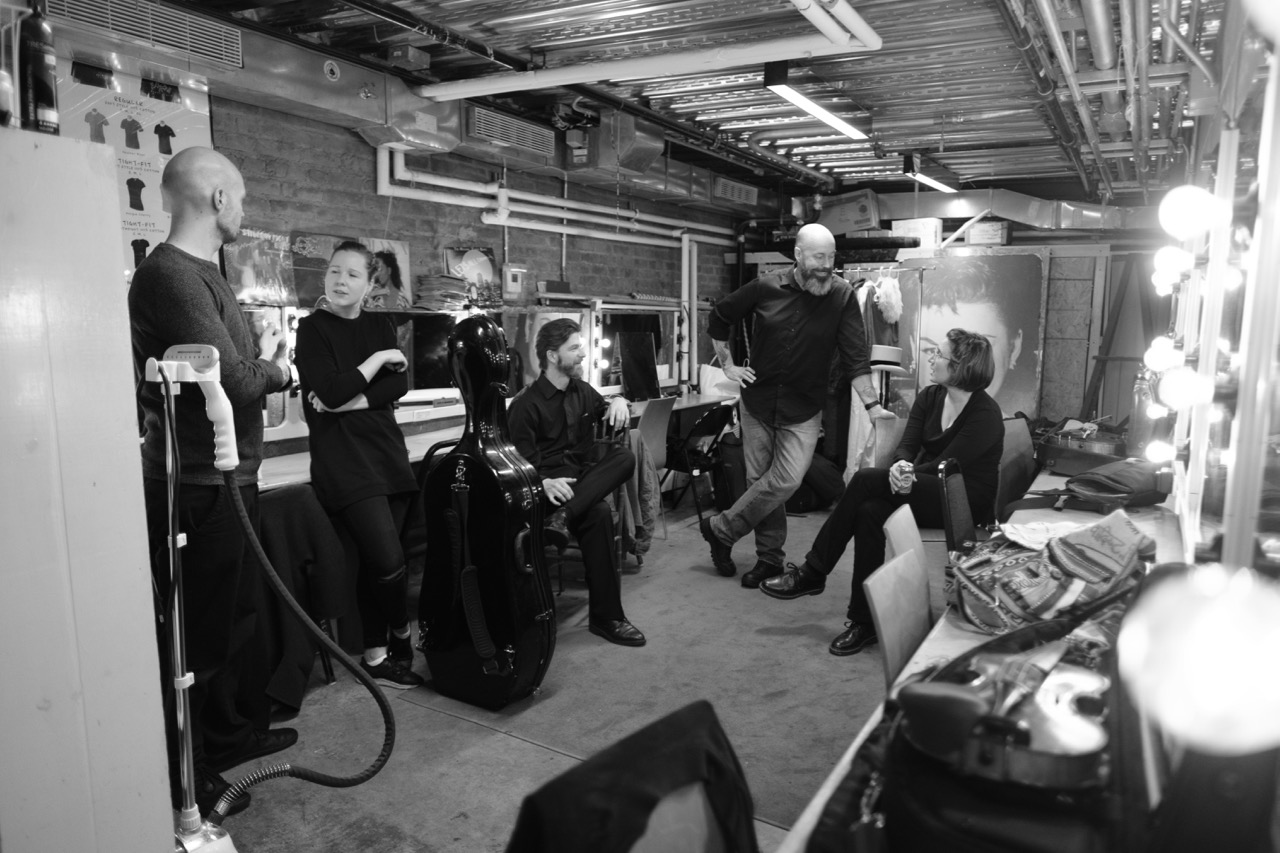 Pre-show chill with musicians at Dixon Place. Photo by Seth Webster.
More than anything, though, I felt better with my storytelling than I ever have before. Traveling with the show, having to do lots of last minute prep, and adapting to new spaces I was unfamiliar with really helped me relax about performing, I felt more comfortable than ever with the audience, and way more connected to the stories than last year at Dixon Place. The audience on both night: amazing. Big crowds both nights and such a wonderful response.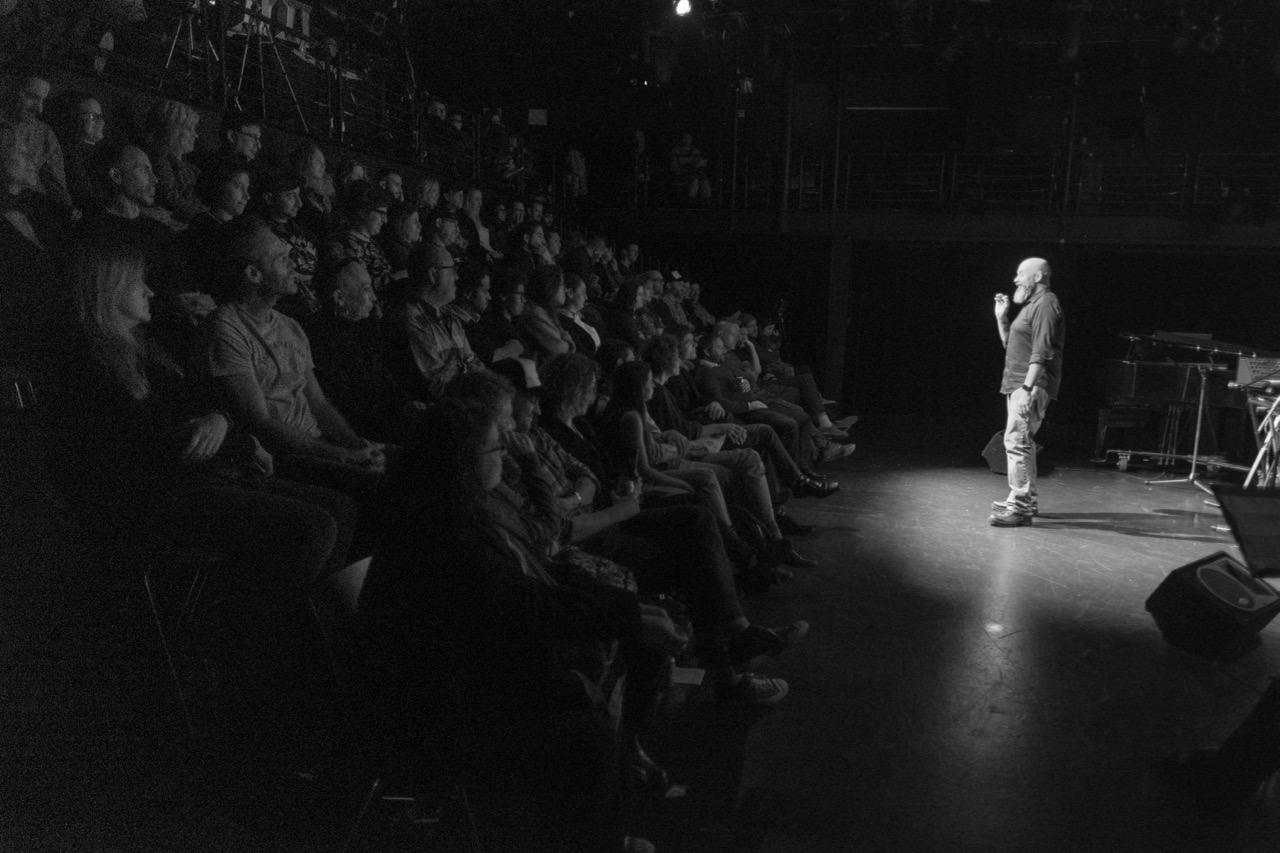 "Corky" Photo by Seth Webster.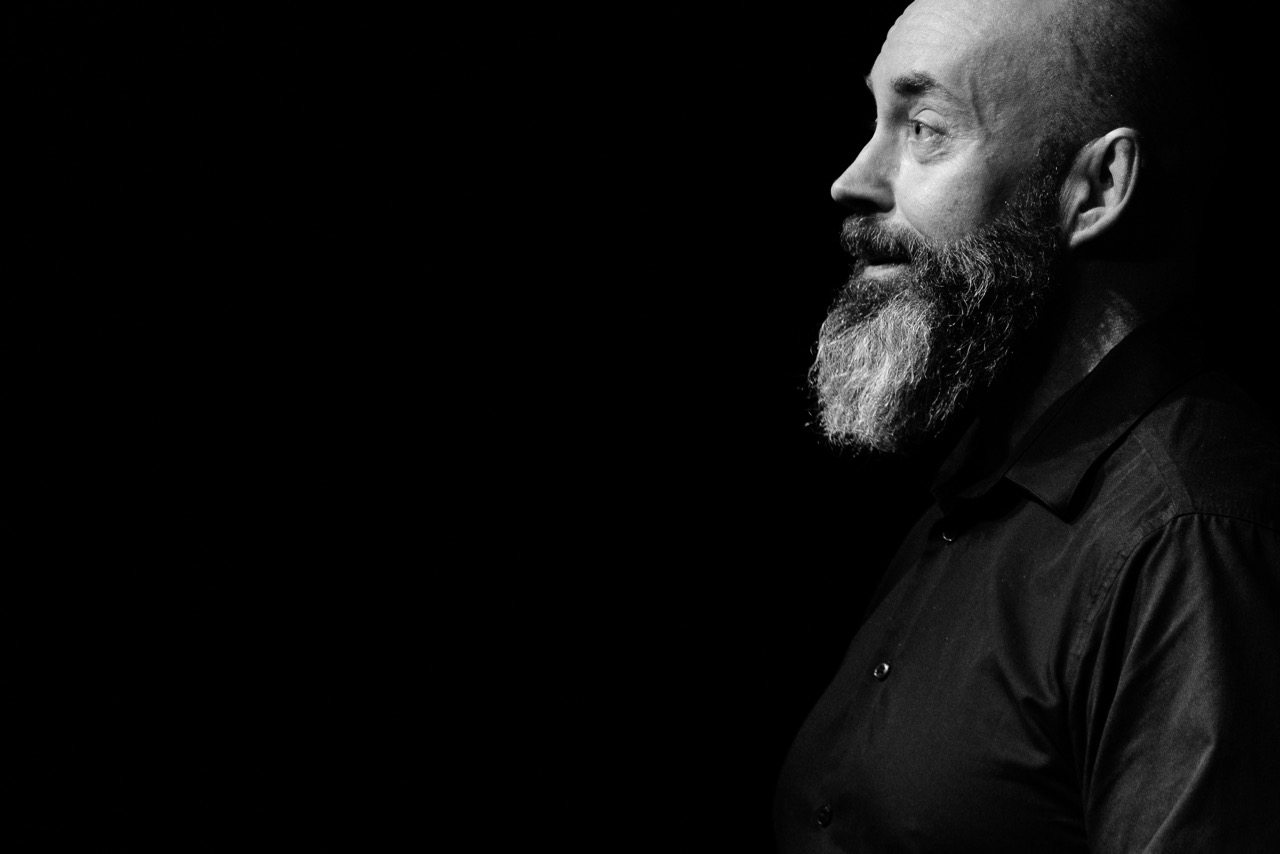 "Clara" photo by Seth Webster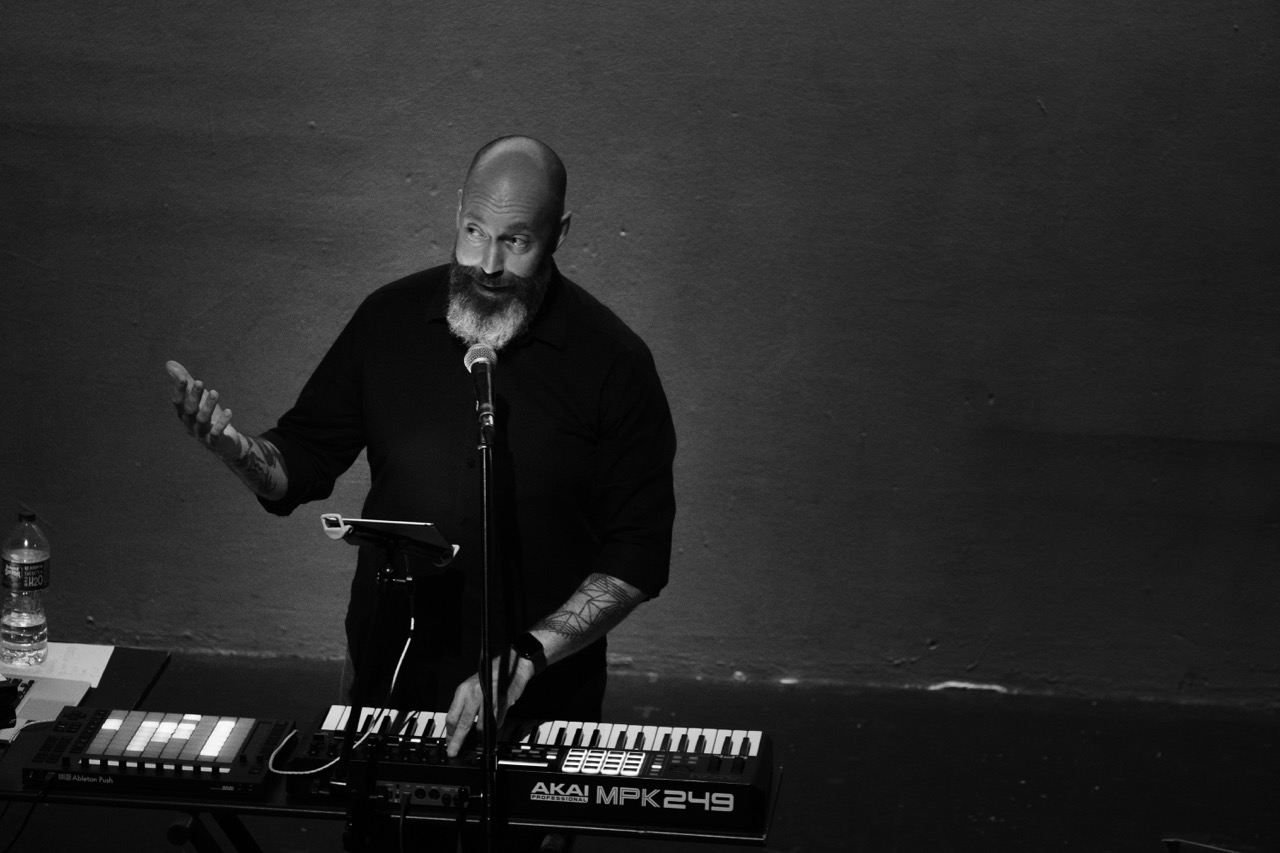 "Kaporos" Photo by Seth Webster.
So next week on November 16th, I'll be in Philly at The Rotunda. It'll be fun to do another out of town show! After that I am going to go into the studio for the winter and start recording music and working on a book based on the show. Maybe a Spring release? I'll keep you posted! If you want the inside scoop on this project as it happens and support this (very expensive to produce) work of mine, consider subscribing to my Patreon page. I'll be posting some exclusive videos from the show there, and there are tons of other perks to be had by joining into the fun.
Please also stop by Seth Webster's photography website, he took all of the black and white photos in this post and I'd love for you to check out what else he's got going on!
That's it for now! See you in Philly!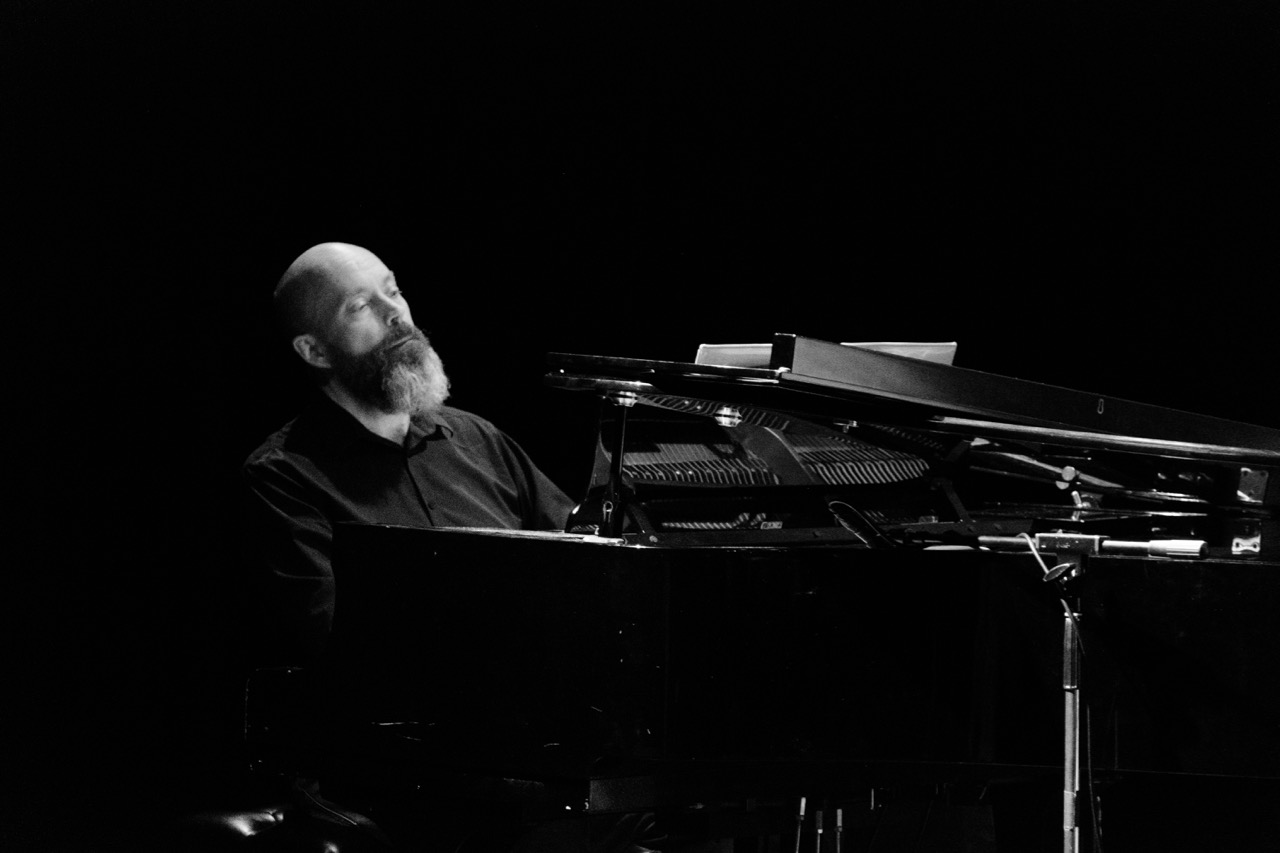 "Their Eyes" Photo by Seth Webster