Packing Party (lite)
I really felt like I was cheating by not packing everything up, but I did thoroughly clear out some junk.
I started in the bathroom. My apartment is small so I don't have room for a dresser. All of my clothes that aren't hung up, I keep in this linen cabinet. Here's what it looked like before I got rid of some stuff: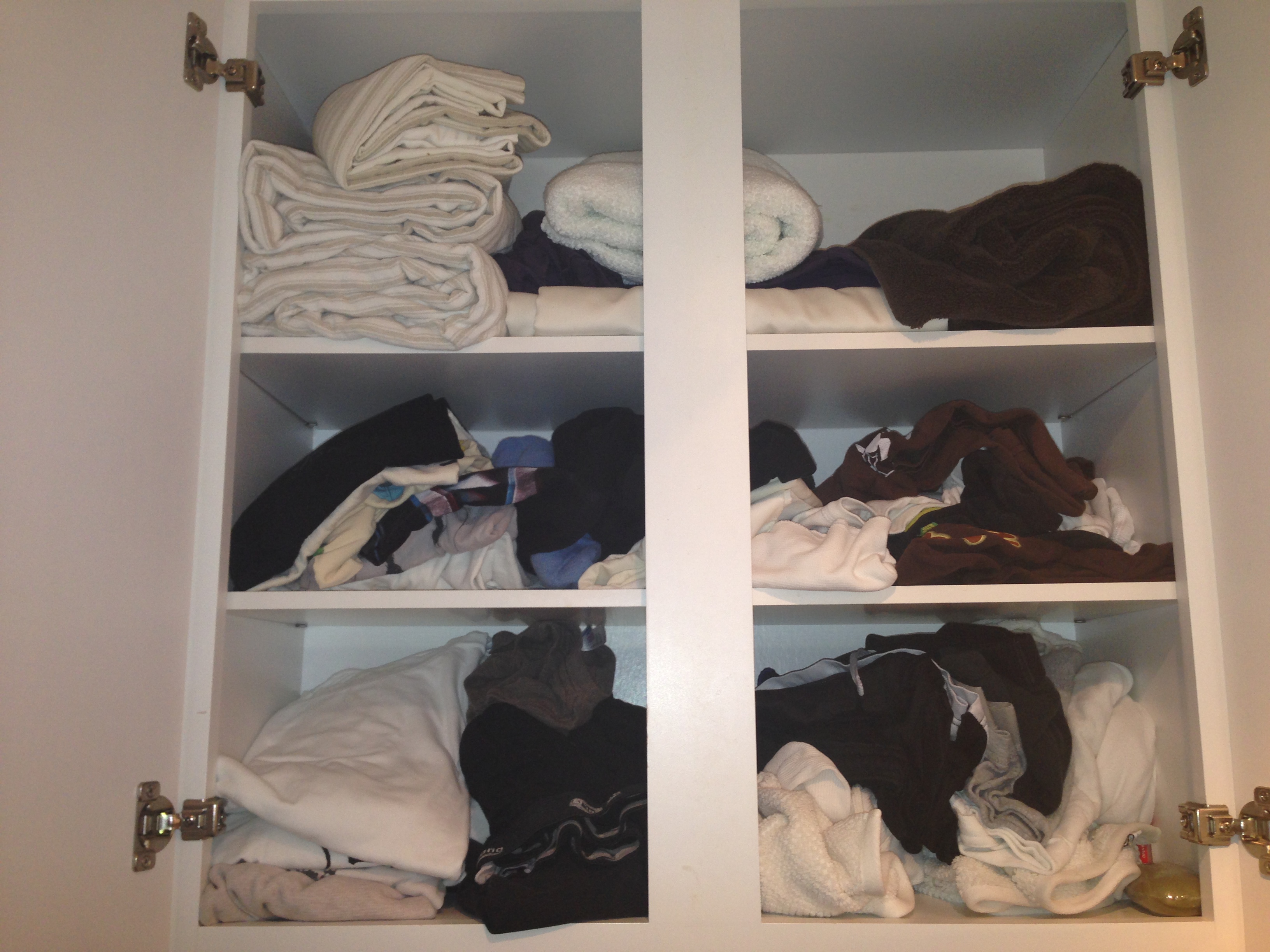 and after: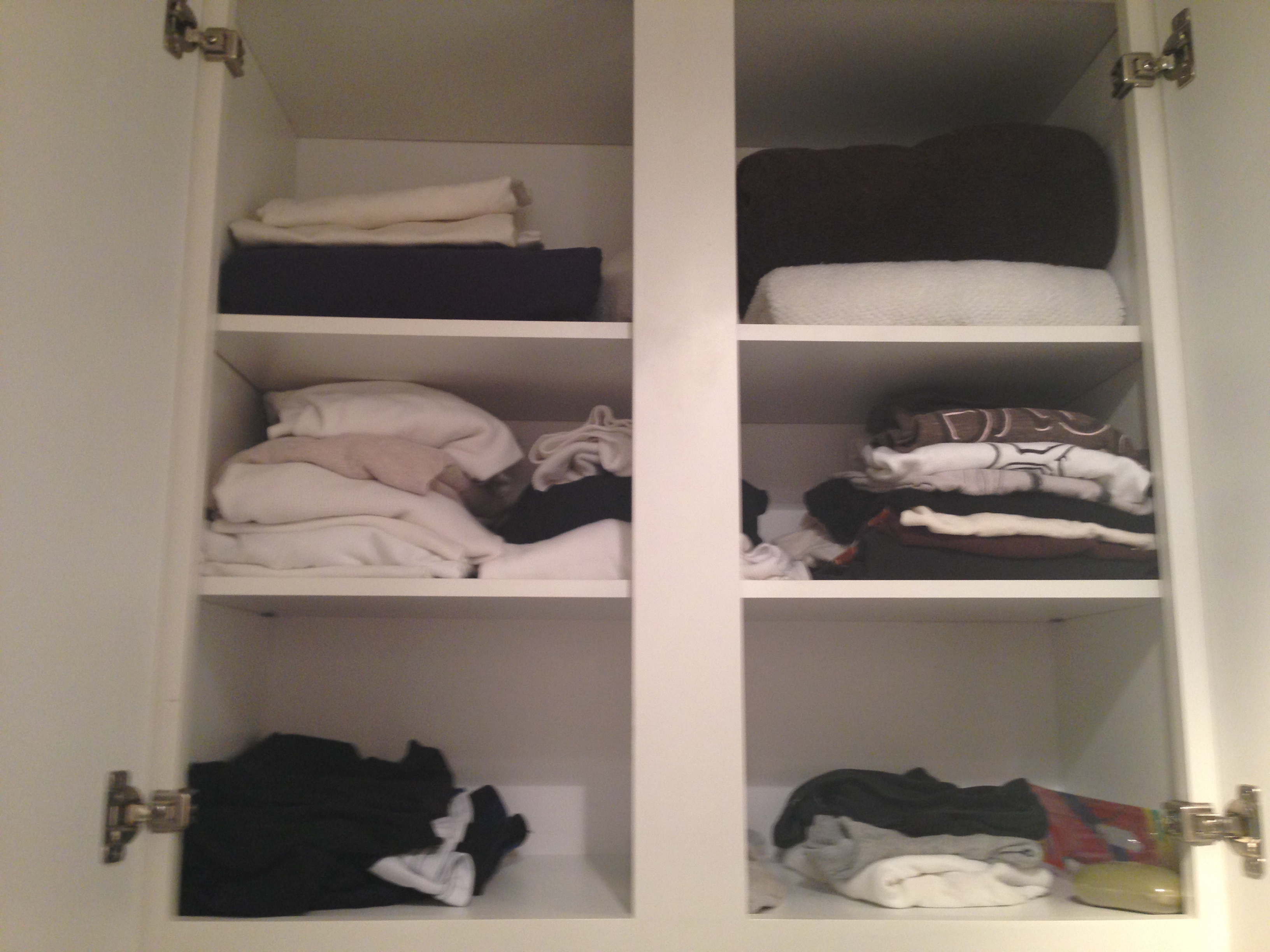 This is a bit deceiving, however, because I just dropped off a bunch of clothes at the laundry. Here's the closet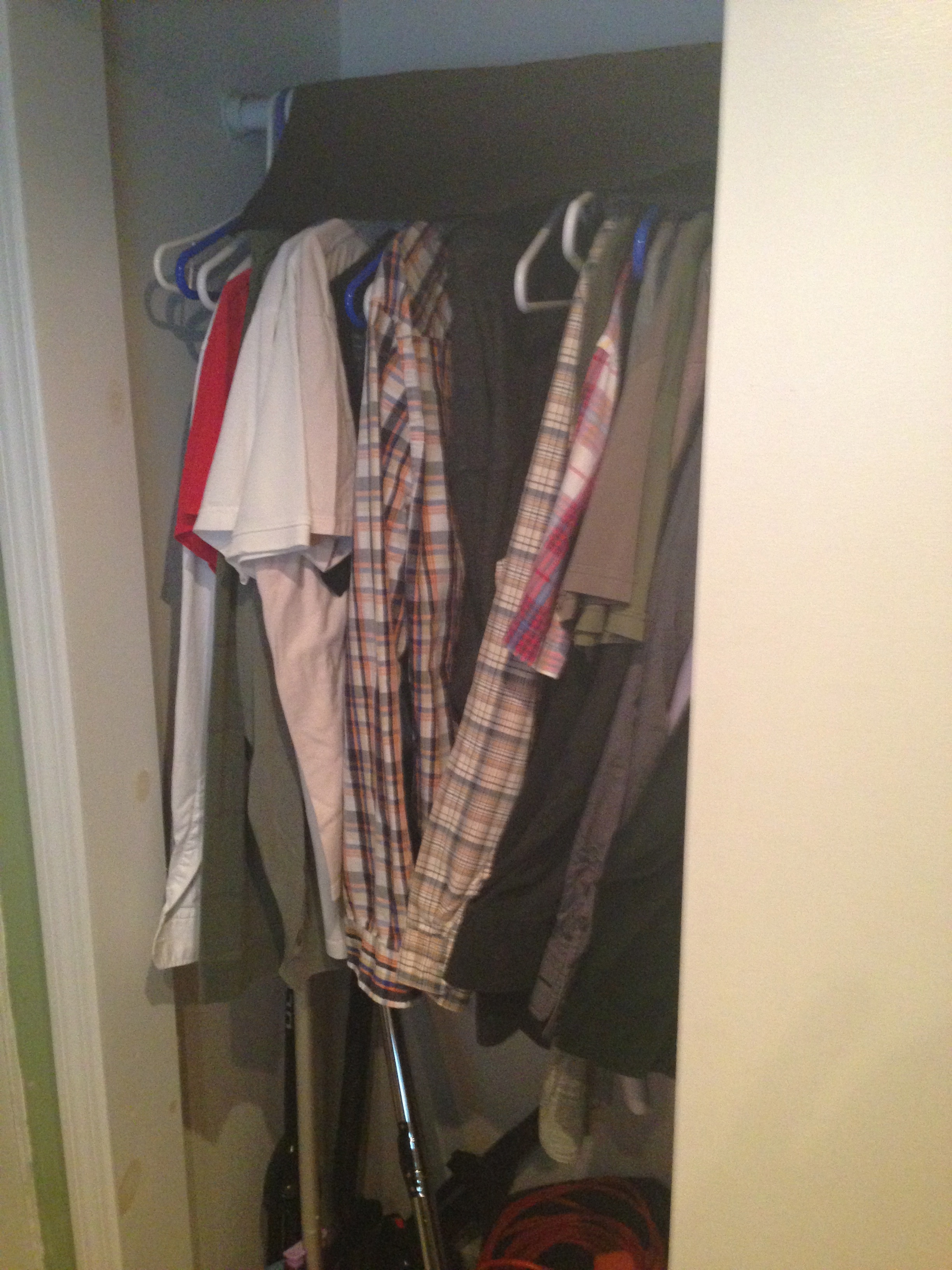 before:
…and after: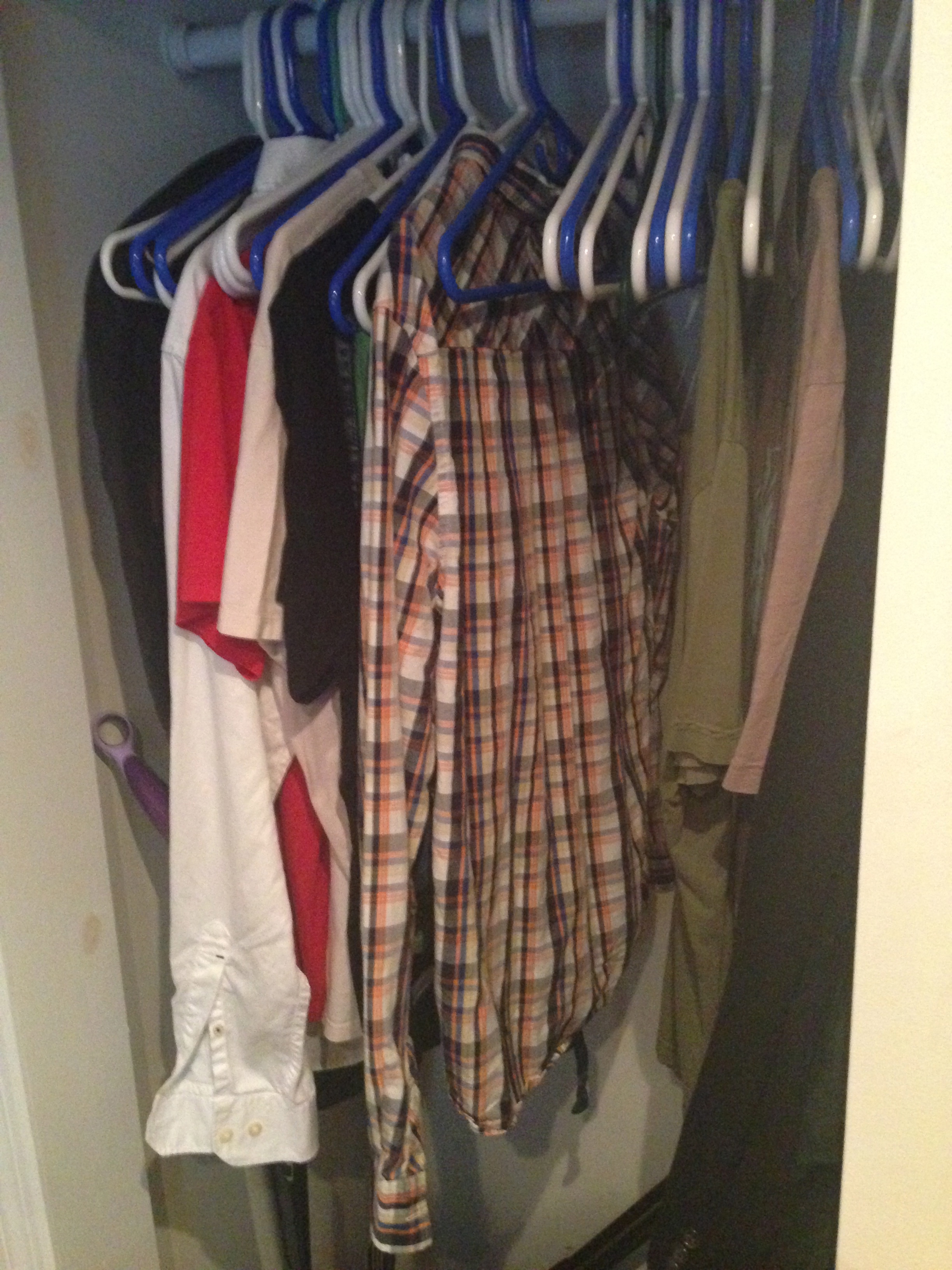 I'll see how all of this feels after I add back the clothes that are at the laundry. I have a huge black garbage bag with clothes to donate tomorrow.
I also tackled this junk drawer: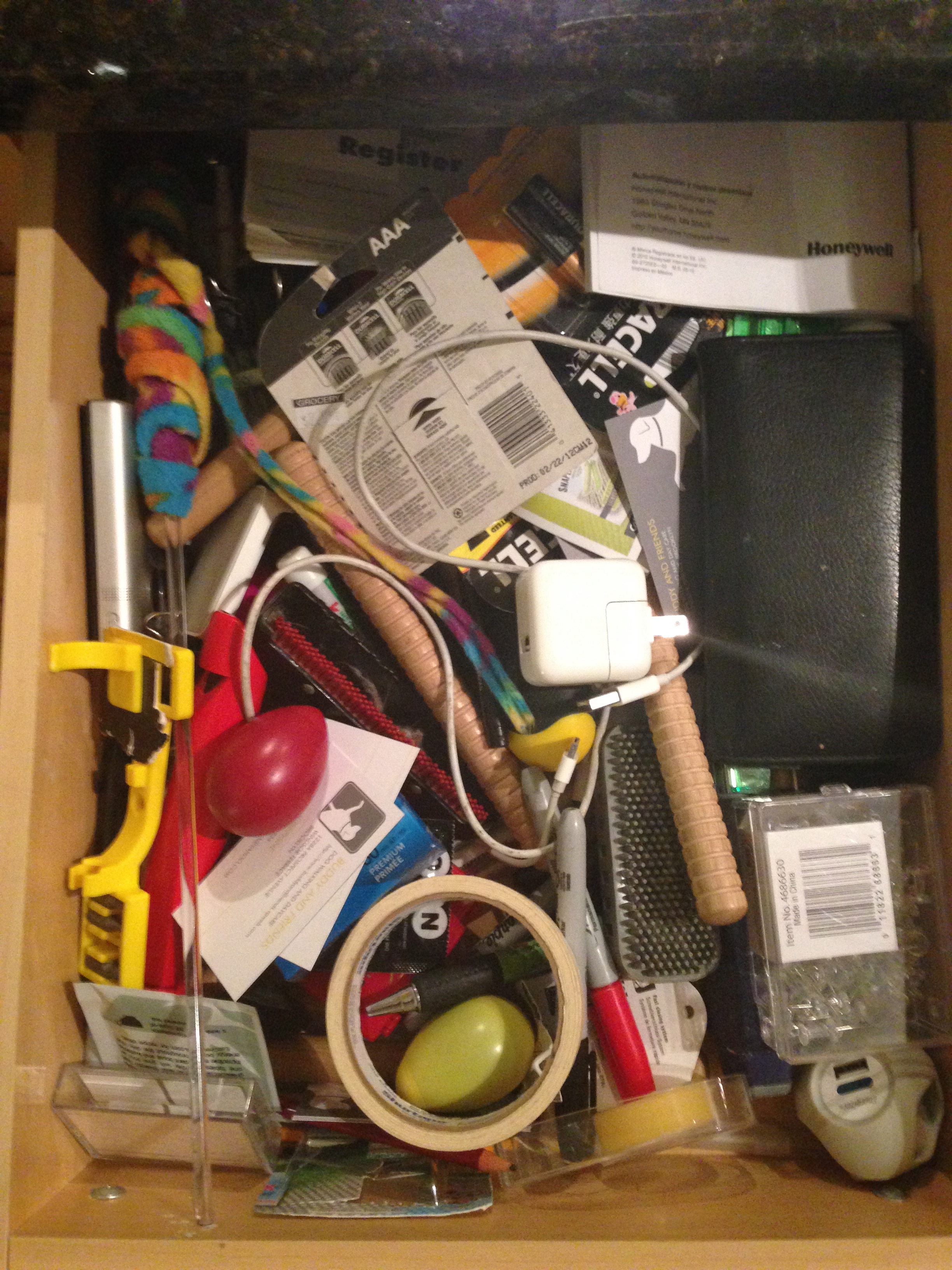 now it looks like this: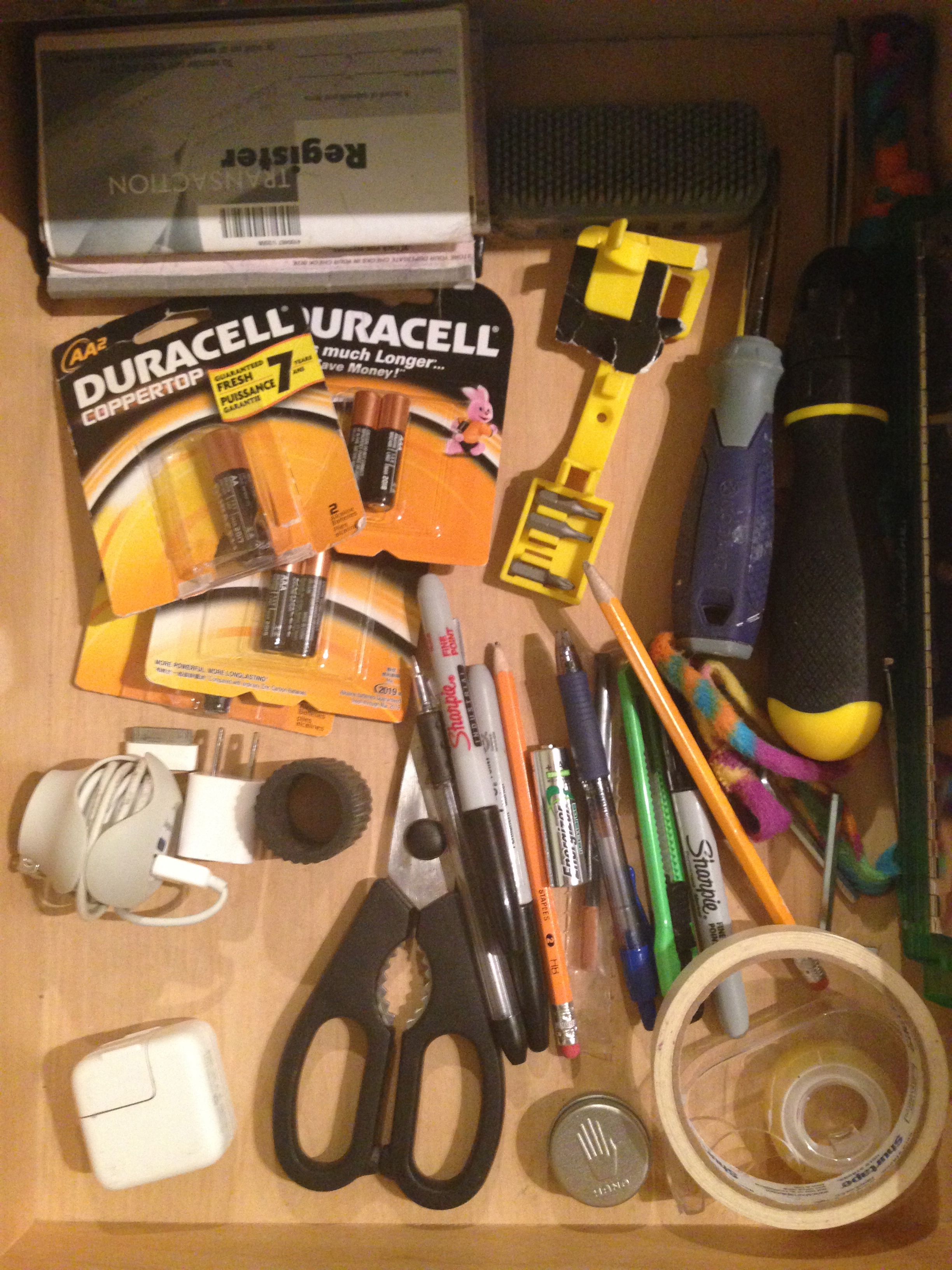 As a point of reference, here's a photo of everything I owned when I left Houston just over 7 years ago. How quickly stuff accumulates!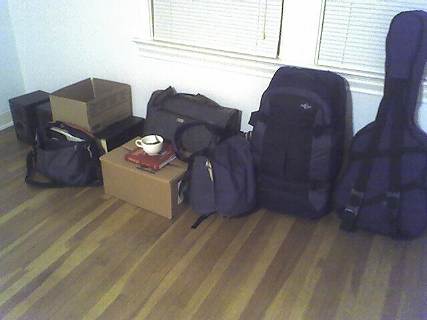 It feels like I put a big dent in things today, as well as another big batch of paper scanning. More sheet music OUT THE DOOR! More tomorrow!