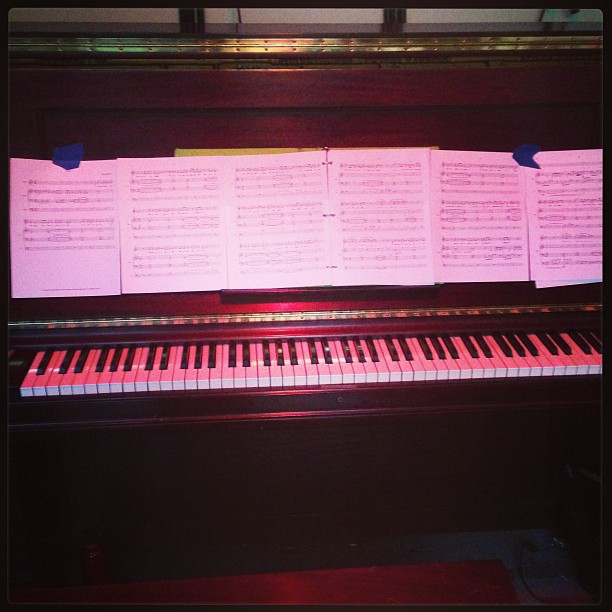 "Go." is recorded, mixed and being send off to Joe LaPorta at Sterling Sound for mastering. Looks like all is well for a July 10th release date and I am so excited to be putting this thing out into the world. Joe McGinty recorded and engineered the session and, of course, the brilliant Leah Coloff played cello on the track. I sang and played piano.
This period of creation has been such a gift for me. I've spoken pretty openly about intense self-doubt in terms of creating and sharing creative work. This process of doing it anyway, and getting tremendous positive results… lovely. Feeling empowered and at one with the universe.
My band ATTACK.WAV has a show tonight at Cake Shop NYC. I'm looking forward to it. Say "hi" if you come. Here's the FaceBook invite.
In tech geek news, I am thrilled with Adam Rokhsar's Jumpstart: Max For Live class. I posted last week's project on my YouTube channel, and I'll continue to do so with the remaining projects. It's really fun digging in to the software and making new sounds with it. I am gonna love incorporating this knowledge into my future work.
That's the update for now.